People usually only pay attention to the effect of light on plant growth, but seldom pay attention to the effect of light on improving plant resistance and curing plant diseases.
The signal pathway mediated by photoreceptors is the main way to mediate resistance to pests and diseases.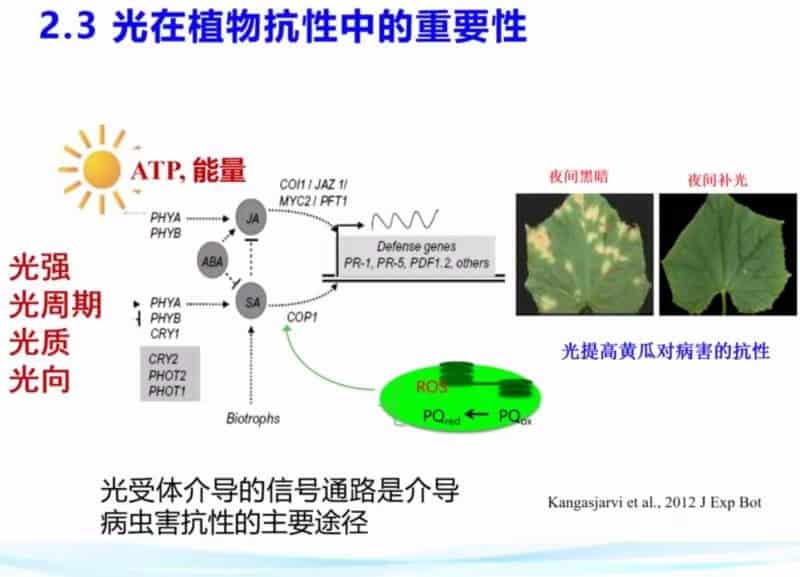 Red light enhances the resistance of vegetables.
Red light irradiation reduced gray mold spots on broad bean leaves.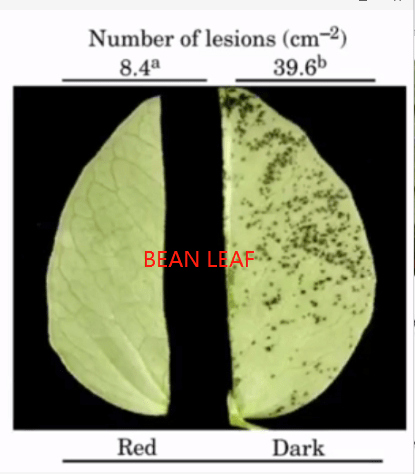 Cucumber under red light and not under red light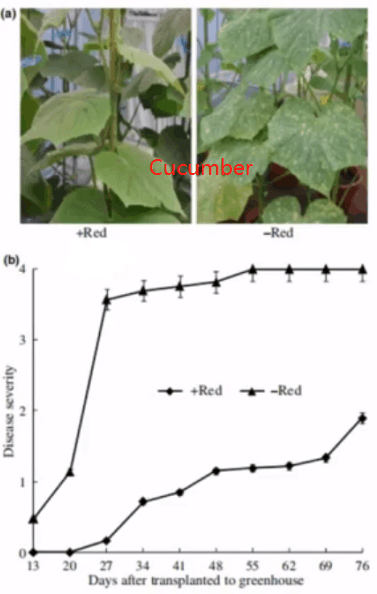 Red light treatment significantly reduced the damage of pepper seedlings by Phytophthora.
Blue light enhances vegetable resistance.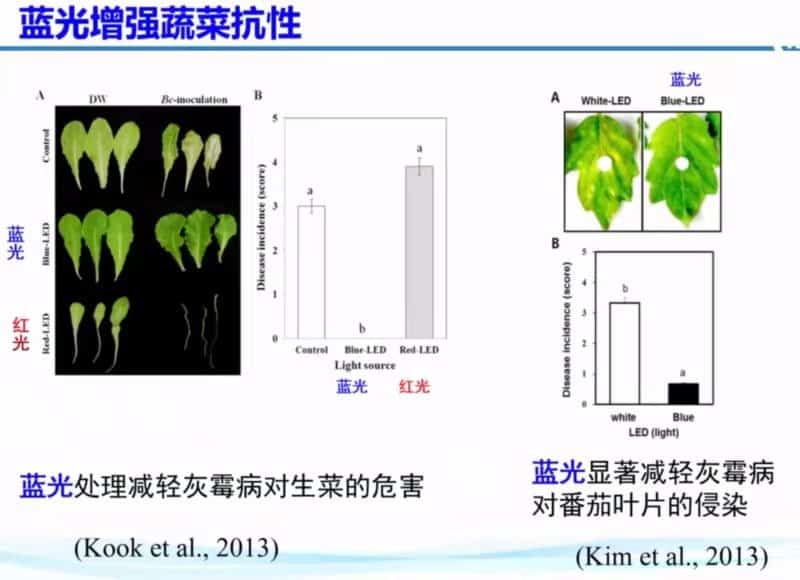 Blue light treatment reduces the harm of gray mold to lettuce.
Blue light significantly reduced the infestation of tomato leaves by gray mold.
UV sterilization and control of pests and diseases.
UV-B inhibit the germination of rice blast spores.
Exposure to UV-B and UV-C nematodes has the highest mortality rate.