Through the steel mesh, the solder paste is evenly coated on the copper of the PCB board. Then the corresponding LED are placed by SMT, after passing through the reflow oven, the LED module is made completely.

Solder Joint Strength
Take the 0402 component as an example, require that it can pass 29N.
Anti-moisture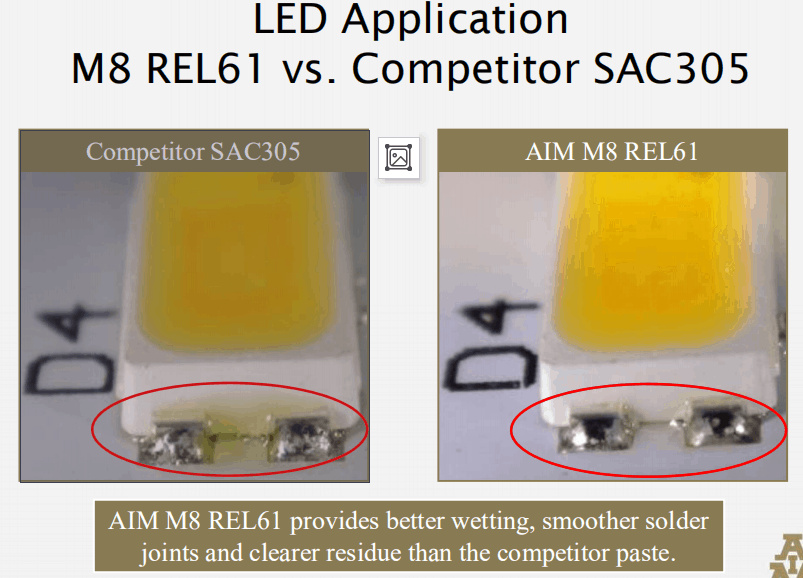 Void Rate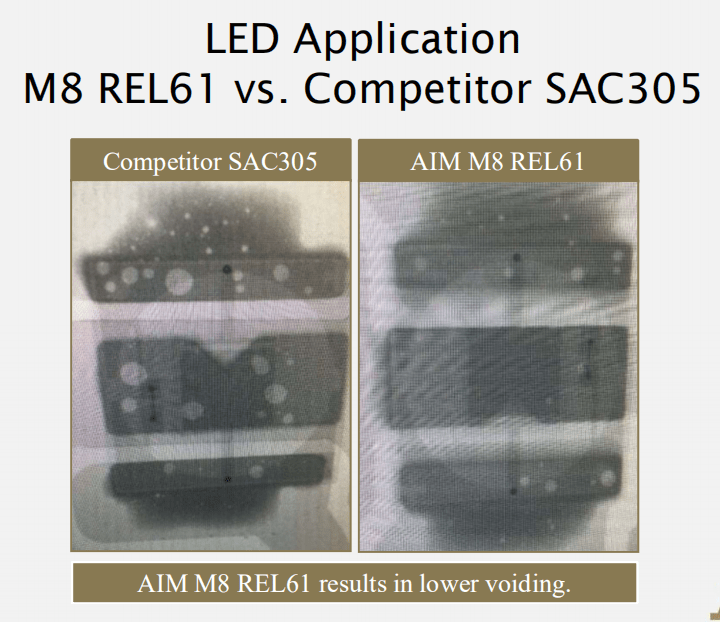 Tensile Elongation
24%. Test method: J-STD-004. IPC-TM-650
Surface Insulation Resistance
>100. Test method: J-STD-004 3.4.1.4. IPC-TM-650 2.6.3.7
Tin Bead Test
Test method: J-STD-005A 3.7. IPC-TM-650 2.4.43
Tin Whisker
Thermal Shock